Iraq Span Steel Structure Warehouse Project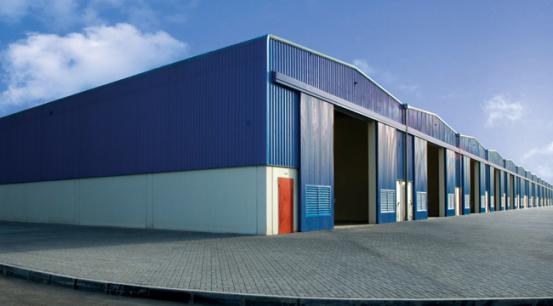 Location:
Iraq
Building name: Metal Structure Warehouse,Steel Structure Buildings
Building size: 50m(W)x126(L)x9m(H)
Prefabricated Metal Structure Warehouse size: 50m(W)x126(L)x9m(H) design ,
Fabricated and delivery to Iraq, all the steel structure are hot dip galvanized , the wall and roof are Single Steel Sheet.


Steel Structure warehouse is formed by the main framework through linking up the H beam,C channel purlin and Z channel purlin components. Roof and wall using a variety of panels together with other components such as windows and doors.
The Advantages of Span Steel Structure Warehouse as follows
1. Features: fast and flexible to assemble, secure and safe, thermal and noise insulation, water proof and fire prevention;
2. Cost-effective: Fast and easy installation greatly shorten the construction time which reduce the costs;
3. Durability: The whole Structure is easy in maintenance, which can be used for more than 50 years.
4. Perfect design: Perfect design completely avoids leaks and water seepage. Meanwhile, it's also in line with the national level of fire prevention.
5. Carrying capacity: can resists the impact of strong wind and seismic performance and bears heavy snow loads.