hay shed supplier
As hay shed supplier, Sanhe Steel Structure designs a range of hay sheds designed specifically to keep your feed dry and free from prying eyes.
Hay sheds are renowned for being quite moist (from the hay), which in turn can cause corrosion.To overcome this, our range of rural hay storage buildings the fully galvanised steel offers the ultimate protection from corrosion, keeping your shed in the best condition for longer, and also provides the option of cladding in steel sheet for the walls, roof and trim.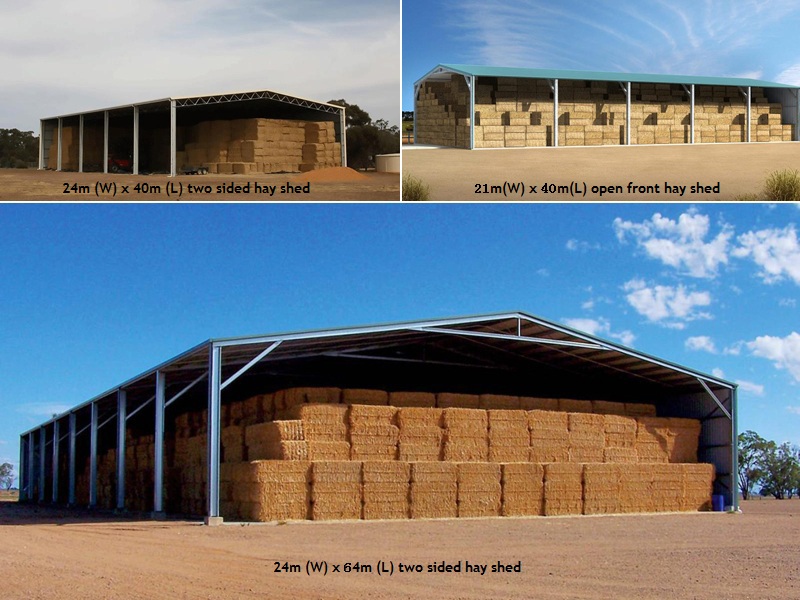 Our hay sheds /hey shed can be designed with a multi-bay open front or even a large open gable end.