steel poultry house manufacturer
Low cost small steel poultry house prices
SANHE has focused on the design and production of steel structure buildings.Our products are exported to all over the world such as Australia,Philippines,Malaysia,France,Japan,Pakistan,Algeria,Sudan,Bangladesh, Eritrea and so on.
More than 10 years of experience in foreign trade:Class R & D team;
Outstanding sales team;
Professional production team;
Comprehensive after-sales service team.
steel poultry house product details
1.big span (6-42 m arbitrarily chosen) without beam purlin, without support, spacious internalclearance is admirable.
2.light weight, long service life: color steel plate light weight is very applicable to buildings add layer and renovation, use
period of 50 years
3. it cost cheap, economical and practical, roof insulation, heat insulation, ventilation andlighting, sui generis.
4. beautiful modelling, colorful (12 colors to choose), unique style, novel and a rhythm, with apermanent waterproof effect of.
5. the construction speed, per million square meters roofing construction can be done in 20 days or so.
Company Introduction
"Shijiazhuang Sanhe Steel structure Co., LTD." is professional manufacturer who is devoted to steel structure construction. We provide the whole set of services include making construction designs, producing products and installation.
We are located in Shijiazhuang city, Hebei province.
There are 8 production lines of steel structure and 26 production lines of corrugated steel sheet.
The annual output of steel structure components is 8000 tons;
The annual output of color steel sheet is 7000 tons;
The annual output of galvanized steel sheet is 2000tons.
Which generates an annual revenue of RMB60,000,000 and the number is increasing year by year !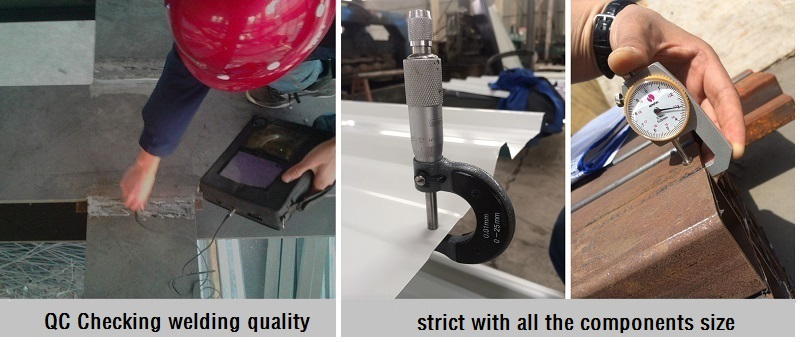 Our Certification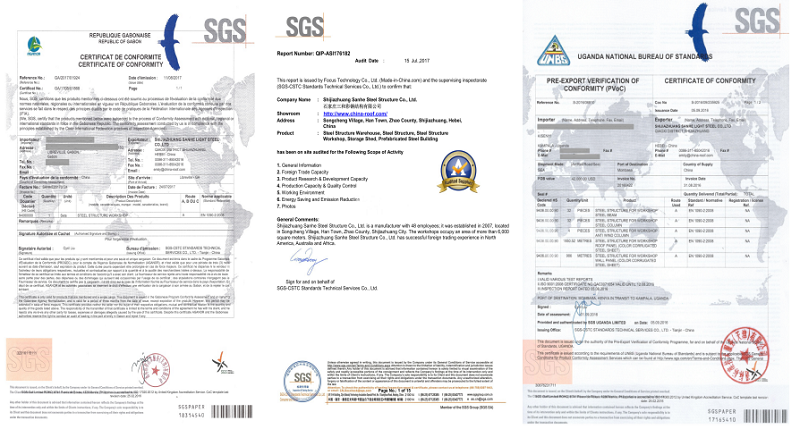 Our customers


Strength Makes the Future!!!