Steel structure garage
Description

Steel structure garage is a new type of car parking building system formed from a main steel frame work comprised of H section, Z section and U section or C section steel components, the roof and walls utilizing a variety of panels.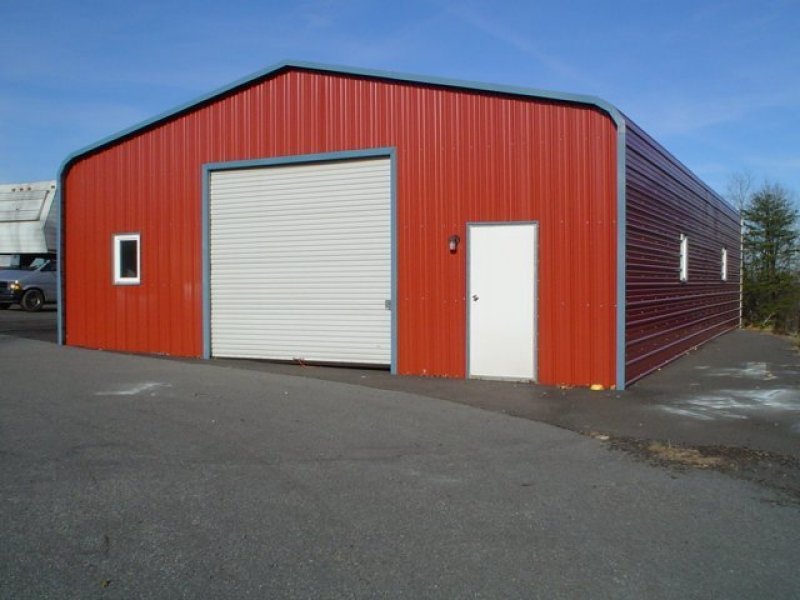 Main materials
1.Q235, Q345 H section steel structure for columns and beam
2.Pre-embedding anchor bolts for connection columns to foundation
3.Intensive bolts for connection tween columns and beams
4.Wall/roof panel: one layer corrugated steel plate or sandwich panels
5.Windows/doors, PVC, aluminum alloy, steel, etc.
6.Color steel plate or galvanized steel gutters and PVC tubes for rain water
Characteristics
1. Possesses a wide span, with either a single or multiple spans and can have a maximum span clearance distance in 36m without middle columns.
2. Low cost with unit price ranging from USD35 to USD70 per square meter FOB according to customer's requirements
3. Fast construction and easy installation
4. Has a service life of more than 50 years
5. The warehouses are also environmentally friendly, have a stable structure, are earthquake resistance, water proof, and energy saving.